Forever Young
Maybe 2 1/2 years old is not the intended audience for this adorable puppet. But I don't care, who says I can't have some silly time with my little girl. AND I know she would love this Zebra to death!
'
Who wouldn't giggle at this character's striped ears, curly mane and endearingly floppy snout? This natural wool animal is from a collection of toys and accessories handmade by Kenyan women as part of the economic development project Kenana Knitters. Dry clean. 8"l, 4"w. Imported' $18.00'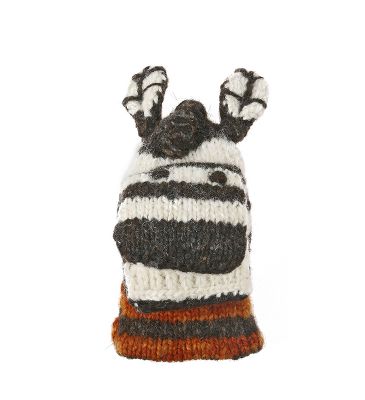 Don't forget his friend the elephant....
Here's a fabulous Knit Owl Knapsack.. for $78.00 I don't know if I'd trust my kid to keep this in good shape. But its really a cutie!