An inviting entrance..
Ok.. sorry about all the news posts. But I guess I am still a business gal at heart.
Now onto the good stuff.
How about a gorgeous floor mat for your entry way, to welcome your guests with style!
This wallpaper patchwork mat doesn't look like any door mat I've seen, especially under my doorway. (from $28-$38 med or lrg)
Isn't it nice?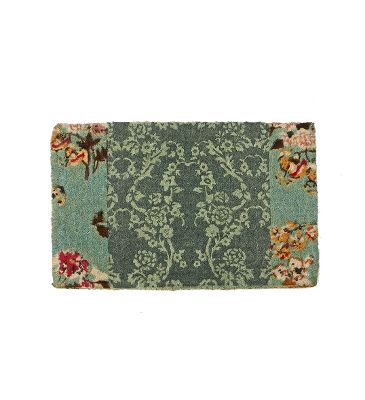 It come's in plum too.... but I think the mix of Plum and green looks a little funky. Judge for yourself.

I dig the
Vivid Poppy doormat
as well. Nice and bright pretty flowers.
Who says you can't have flowers in the winter!! At least I can't kill these.