don't forget Fido and Fifi..
Sometimes I really miss having pets, I grew up always having a pet or two around. But now its a 2 1/2 year old to pick up after..... oh and a husband. Although, he swears the mess is all mine.
How about a cool dish for your pooch........this is called the
mille fiori dog bowl.
Keep in mind, this is not any old doggy dish. This Murano glass bowl was handcut in Italy and will cost you $228.00.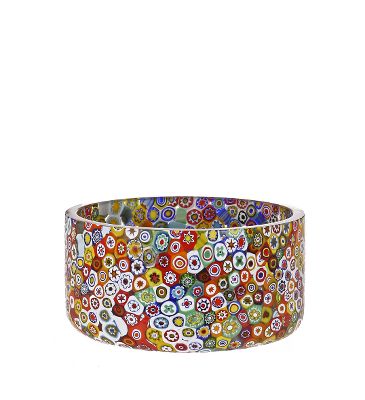 Or how about their own little place to call home?
This
grass hut dog house
is $140......Plaited ropes of bangkwang grass are woven with rattan around a bamboo frame. Smooth pine boards for a floor and a coconut doggy treat, and he may never leave.