linnaeus booties....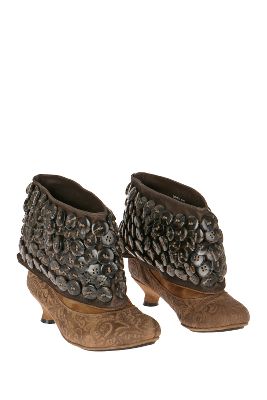 Do I need to even say it? Seriously. Aren't you just rolling your eyes right now?
These linnaeus booties should be called hideous booties. I guess I could wear them on Halloween, but other than that, come on!!!
If you would wear these, email me please, I need to meet you.
I won't post the price, because let's face it if I said ONE dollar, would you buy them?