Seriously in need of this outfit...
I want this Sagebrush pullover top... I love that it imitates the classic white ruffled top but it's COTTON, great 3/4 length sleeves and the ribbon neck tie just tops it off....SO NICE!
$128.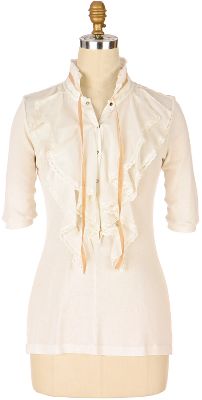 When I saw a glimpse of that skirt above I had to find it..
Oh my god....this skirt is to die for!!! Maybe ANTHROPOLOGIE will send me a birthday present next month. $298.