A new love
Now you know I love giraffes BUT for the last couple of months I've been drawn to zebra prints.
I have no clue why! I've been trying to think of some small way to incorporate the pattern into my home...maybe a pillow, I repeat.. something small. Haven't done it yet. I think you have to be careful, or before you know it you've crossed over into TACKY.
So naturally I'm loving this belgravia tall tote! It looks like it is constructed so well, from the brushed brass buckles, to the stitching, such great detail. And how about unzipping the bottom to transform into a satchel...what's not to love about that!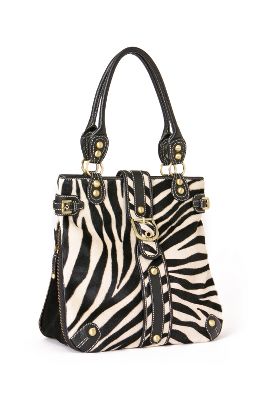 It's $598. ahhhh