Wednesday Lunch time buys.......
So I made my lunch time trip to ANTHROPOLOGIE today.
I must say that the more time I spend there, the more I want to recreate their style in my home. Maybe that's why I always leave with something... that's what they want us to think, that we can have that lifestyle too. ahh..whatever.... I'm thinking too much, we already know they've sucked me into their world and there's no way out.
So I picked up a really cool pair of cargo shorts... in this pic on the web they are green, but mine are beige (unless I'm color blind). They look better in person, super comfy and very casual.
(on sale $39.)


I also picked up the mountain path dishtowel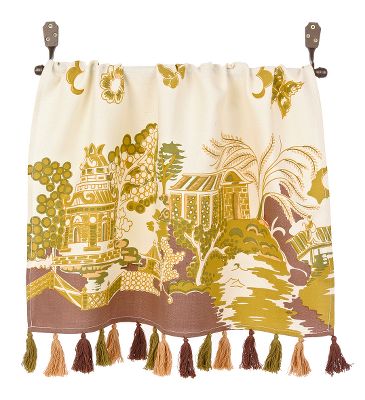 I snatched some GREAT linen napkins with a beautiful acanthus-like pattern which of course they don't have on the web. I'll get you a pic later... must see.