Wallpaper to cheer up your space!
Black and white always works for me.............I would love some on my cubicle walls as a matter of fact. But right now I think its cheaper for me to use the pages of Anthro's catalogs, don't you?
This stuff is way too good for my cube.
or how about some blossoms by Orla Kiely?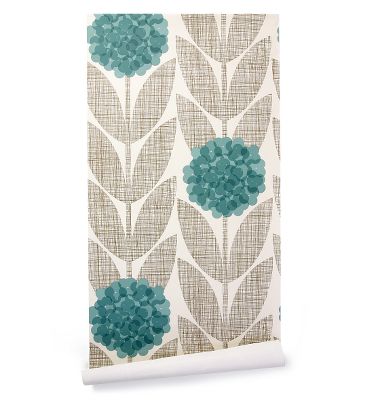 By the way, I received my 'Prints' catalog in the mail this weekend. So nice to have in hand!