For the love of giraffes........
This masai tee caught my eye because I LOVE giraffe's. But I'm not sure if I would wear it. Nope, the more I look at it, the more I say, no. It's cute, but its a no go.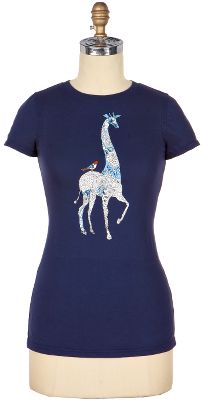 PS... my sister went to Disney and brought me back the CUTEST stuffed animal giraffe that I have ever seen... and it's a giraffe that is laying down, which I have never seen. Hmm, maybe he's a lazy giraffe... hey sis, are you trying to tell me something?