Crochet knee-high boots?
what the heck!
All the qualities of a favorite sweater made especially for feet. Soft crocheted wool in a surprising shade of cayenne rises 13" up the leg. A rubber sole prevents slippage. 1" heel. Orange. Imported.
was $88 now 59.95
(cayenne or brown)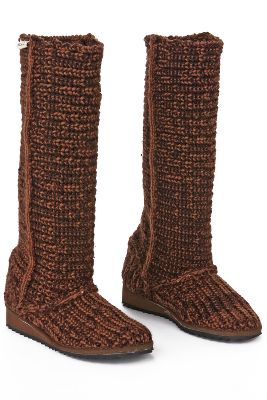 OK ..so let me see if I got this right...its wool...so you don't want to wear in the snow or rain, right? sooooooo when would I wear these BOOTS? Oh..they're just to be stylish. umm .. not sure.