Could you.. would you
I don't know if I could or would wear this! But for some reason it catches my eye.. maybe because it looks like Granny's sofa.. just kidding, this is nicer than her sofa.
If it is up your alley.. you'll like the price ..was $248. now $64.95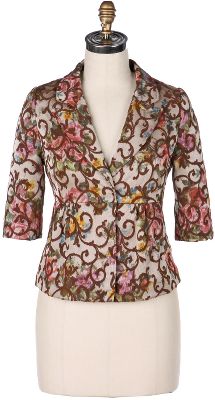 Actually, I just came to the conclusion that I CANNOT wear this. What was I thinking!
Moment of insanity. I need another mug of coffee.