Having withdrawls...
Sorry... but my job that pays the bills has been keeping me away from you and I am having serious ANTHROPOLOGIE cravings!!!!!
Look at these darling shoes.......I am sooo in LOVE!!
Besita espadrilles
laced with Satin ribbon, peep toes and a heel I can actually wear!
I must have these!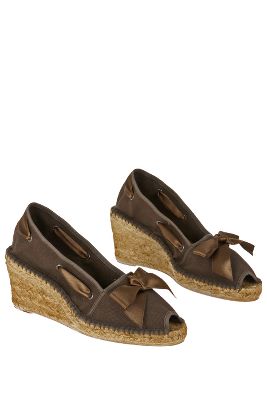 So cute, I had to post twice!!!