NO boots for you
Update:
Some of you know I have been waiting for my Scottish Poet boots since around 10/24... I was told they were on backorder all this time. And now I just received a mail saying my order is cancelled. They are ALL OUT! (of my size)
How depressing. I'm so very bummed out! I really wanted my boots.
I personally think that you should offer your customers something for waiting sooo long. For instance, a discount on the next order. Or some goodwill gesture. Where's the planning of inventory? If you have a backorder, don't you know how many you will be getting. It makes no sense to let your customer think for months she will be getting her order. OH and I forgot to mention, I called up before I received your cancellation mail and some nice lady told me they would be shipped out on Dec. 6th.....so what was that about!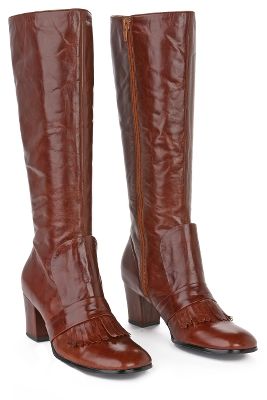 Where's the LOVE Anthropologie! : ( I'm personally not feeling it so much.